$2298
High Powered dual Drive System , 1600 watts of power system.
PULSER 2
A Refreshed Look
buy now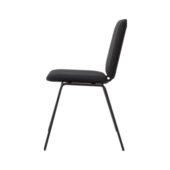 $1,649
3-in-1 Dual Vibration Technology — Premium Oscillation and Spiral Vibration Modes
Vmax Q7 Portable

featured product
buy now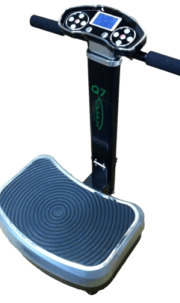 $ 4,395
Studio class whole body vibration machine providing triplanar motions in one smart, freestanding unit
Elite 7
featured product
buy now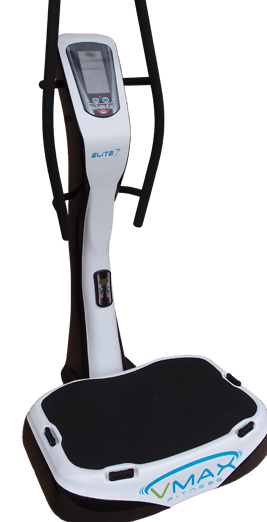 We stay up-to-date with the latest fitness trends and utilize cutting-edge technology to enhance your fitness journey. From state-of-the-art equipment to innovative tracking tools, we leverage technology to optimize your workouts and help you reach your fitness goals faster.
UNRIVALED SUPPORT AND CUSTOMER SERVICE
Our experienced and knowledgeable team will always be here to answer and solve any issues you may have.
HIGHEST QUALITY PRODUCTS AT THE GREATEST VALUE
Our products cover a variety of industry uses and we continue our commitment to innovative and smartly designed products
100% SATISFACTION GUARANTEE
We stand behind our the quality of our products. If somehow you are not satisfied with your purchase, let us know and we'll make it right.
USED AND ENDORSED BY PROFESSIONAL ATHLETES
Our machines are used by professional athletes, sports doctors, physiotherapist, chiropractic, clinics all over North America. Trusted brand with proven results.
HOW VIBRATION MACHINES WORK
In Whole Body Vibration technology, the entire body is exposed to vibration, as opposed to local vibration (Biomechanical Stimulation, BMS), where an isolated muscle or muscle group is stimulated by the use of a vibration machine. Whole Body Vibration is implemented through the use of a vibrating machine or platform in which static poses are held or dynamic exercises can be performed depending on the type and force of the machine. The vibrations generated by motors underneath the platform are transmitted to the person on the machine. There are currently 2 primary vibration technologies that are widely available for use, oscillation and triplanar vibration.
Achieve Your Fitness Goals with the Best in Vibration Technology
At our store, we're passionate about helping you achieve your fitness goals through cutting-edge technology. Our high-quality vibration machines are designed to provide a full-body workout experience. With a focus on innovation and excellence, we offer a range of products that cater to your unique fitness needs.
Whether you're searching for a body vibration machine, a shaker machine, or a vibrating platform machine, we have you covered. Our commitment to quality and performance is evident in every product we offer. Start your journey towards a healthier and more vibrant lifestyle with our confidence fitness vibration machines.
VmaxFitness is a fitness program that uses the VmaxFitness machine for high-intensity interval training (HIIT) workouts, combining resistance training, cardio, and isometric exercises for a full-body workout.
How does VmaxFitness work?
VmaxFitness uses the VmaxFitness machine to perform exercises like rowing, skiing, and resistance band exercises, with adjustable resistance. The program involves short bursts of high-intensity exercises followed by rest periods, designed to improve strength, endurance, and overall fitness.
Is VmaxFitness suitable for all fitness levels?
Yes, VmaxFitness is designed for all fitness levels, from beginners to advanced. The resistance on the VmaxFitness machine can be adjusted, making it customizable for different fitness levels and goals.
What are the benefits of VmaxFitness?
VmaxFitness offers benefits such as improved cardiovascular fitness, strength, endurance, muscle tone, and accelerated calorie burning. The high-intensity interval training (HIIT) aspect of VmaxFitness can boost metabolism and improve overall fitness.
How often should I do VmaxFitness workouts?
The frequency of VmaxFitness workouts depends on individual goals and fitness levels. It is recommended to start with 2-3 sessions per week and gradually increase. Each session typically lasts around 30 minutes, making it easy to fit into a busy schedule. It's important to allow for adequate rest and recovery between workouts.
Vmax Fitness is not intended to diagnose, treat, or cure any disease or health issues. Any benefits listed are based on independent WBV studies independent of Vmax Fitness. FDA has not approved whole body vibration platforms for medical purposes; therefore, no FDA standards regulate their manufacture, and designs vary widely.